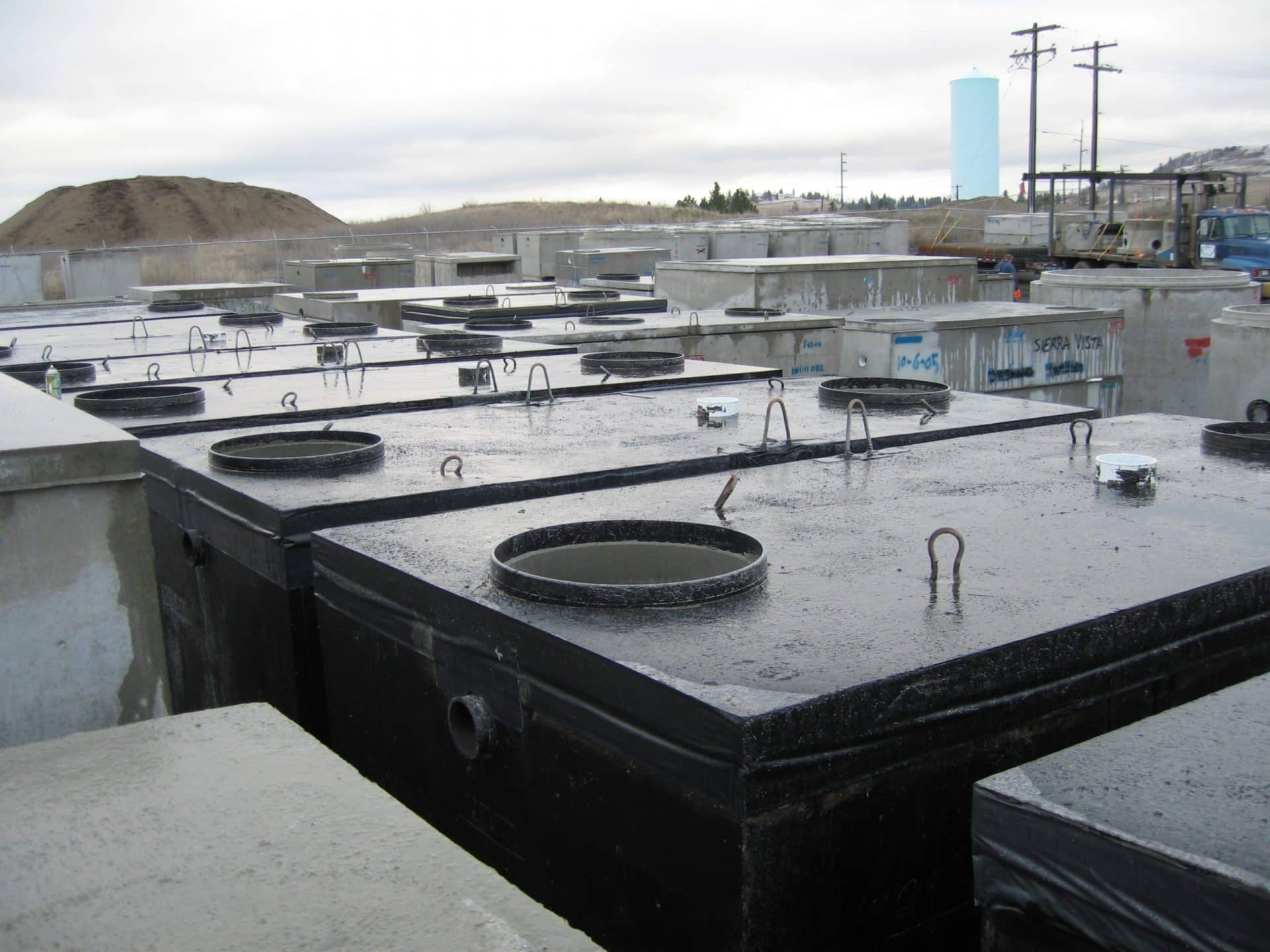 Our septic tanks are some of the best manufactured in the industry. Our customers have said the durability and function of our tanks is one of the best in the Northwest. We have a very experienced staff that can answer your questions in choosing the right size for your needs. We can also provide most of the products you will need to complete a reliable septic tank system.
Concrete septic tanks are considered to be the best option for several reasons. First, concrete is a durable and long-lasting material. When properly installed and maintained, a concrete septic tank can last for decades without needing to be replaced. This makes concrete septic tanks a more cost-effective option over the long term.
Another advantage of concrete septic tanks is their strength. Concrete is a very strong material that can withstand the weight of the soil and other forces that are placed on it. This means that a concrete septic tank is less likely to crack or break, which can cause costly damage to your property.
In addition, concrete septic tanks are easy to clean and maintain. The smooth, non-porous surface of concrete makes it easy to remove any waste or debris that may build up inside the tank. This helps to keep your septic system working efficiently and can prevent expensive repairs in the future.
Overall, concrete septic tanks are considered to be the best option because they are durable, strong, and easy to maintain. They are also more cost-effective over the long term, making them a wise investment for any home or property with an onsite sewage treatment system.