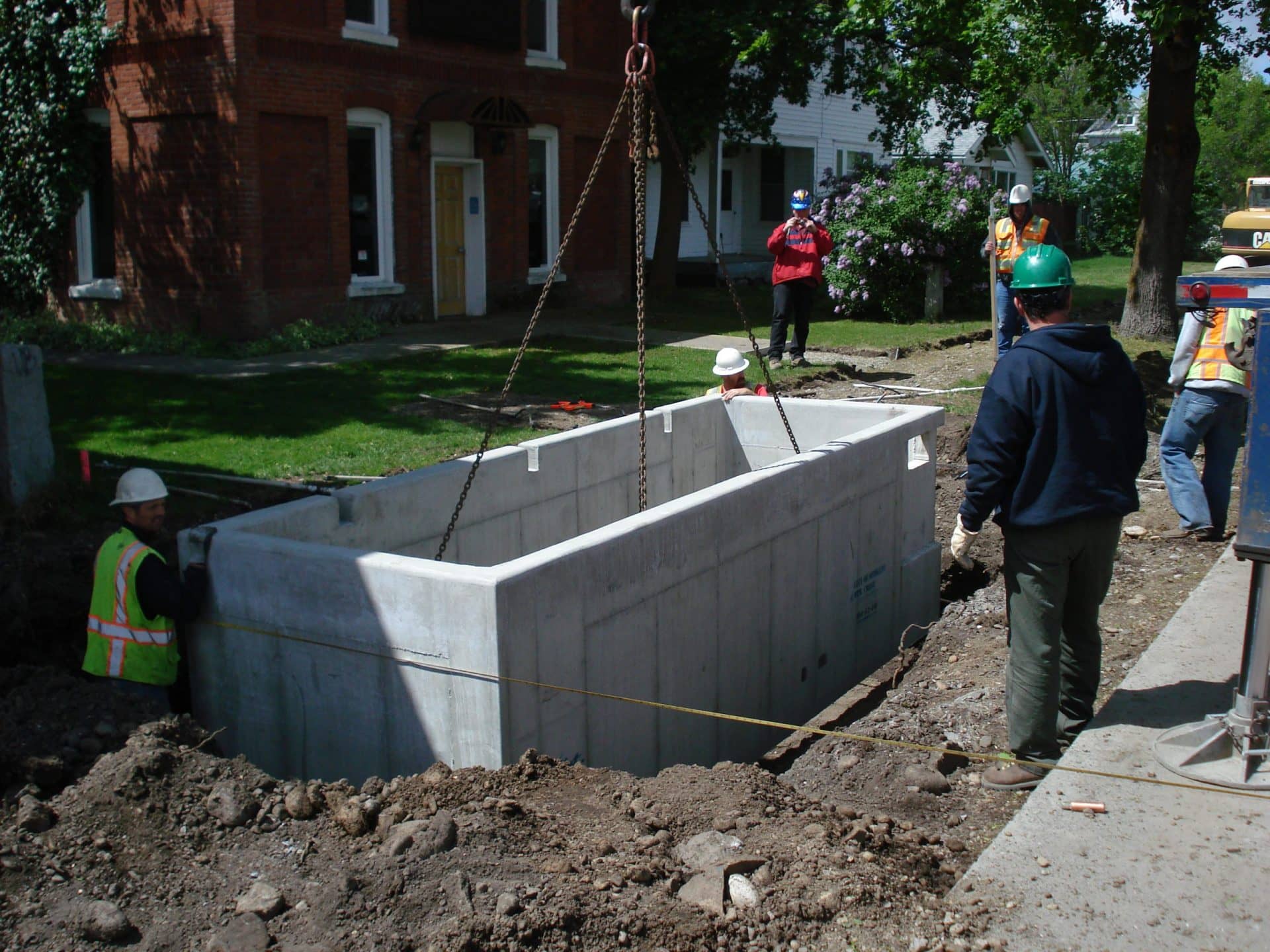 Catch basins are an essential component of any drainage system, and we are proud to offer a range of precast concrete catch basins that are designed to meet your project's specific needs. Whether you need a standard or custom size, we can manufacture catch basins to your exact specifications.
Our precast catch basins are made of high-quality concrete, ensuring their durability and longevity. They are designed to withstand the weight of heavy traffic and the harsh weather conditions that can come with outdoor environments.
We also offer a range of add-ons for our catch basins, including grates, covers, and frames, to provide additional protection and functionality. These add-ons can be customized to your project's unique requirements.
Our team of experts is dedicated to providing you with the best possible experience when it comes to ordering and installing catch basins. We work with you to ensure that you get the product you need and can answer any questions you may have about our catch basins.
At Wilbert, we can produce catch basins in large quantities, so we can accommodate your project's demands, no matter how big or small. We also offer delivery options for your convenience.
If you need catch basins for your drainage project, look no further than our team of experts.
Contact us today to get started on your order and receive a quote.