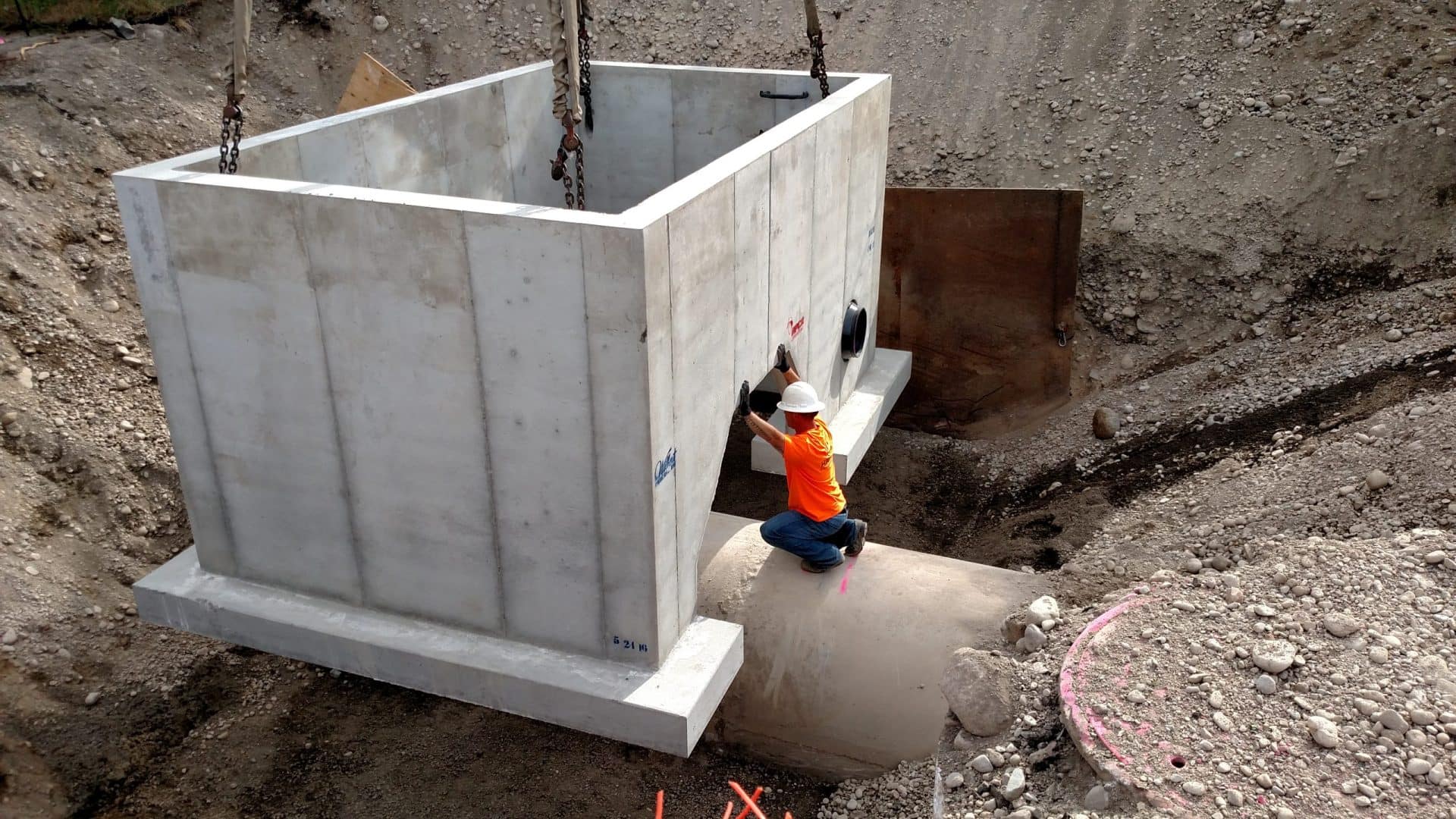 Customizable for many sizes or needs.
Wilbert Precast utility vaults offer customizable, secure housing for utilities. Utility vaults provide low-maintenance protection and access for many applications such as:
● Electrical Wiring.
● Telecommunication.
● Pump Housings.
● Water Lines & Valves.
● Natural Gas Lines.
Our durable, precast concrete utility vaults include features like removable knockouts, unistruts, and grounding rods in a variety of designs for simple installation and ongoing use. We often work with municipalities and are familiar with code requirements. If you don't see what you require below, contact us for a free consultation.
Access Options for Utility Vaults.
The WP series utility vaults come with a variety of access tops depending on project requirements.
● Galvanized Steel Frame with Aluminum Hatch. (Most Popular).
● Cast Iron (Round or Rectangle).
● Pad-Mount (For Transformers or Generators).
● Solid Concrete Top (No Access). Utility Vault Components Explained.
● Ground-rod hole (Located in bottom of vault for grounding internal components).
● Ground Insert (Ground components to internal rebar or reinforcement).
● Knock-Outs (Use for easy access of external wiring or plumbing).
● Pulling irons (Attachment for pulling wire).
● Sump (Moisture collection in bottom of vault).
● Lifting Hole (Provided for many lifting options).
● Unistrut (Used for many applications to mount internal equipment).
● Rack-Kit (Adapts to unistrut for equipment or wiring needs).
● Duct Terminators (Provide exact fit for PVC access).